"We choose to work together because we work together well.
We have common goals, common perspectives, and our results reflect our amazing synergy."
Hi I am Dani!

I am the BOSS at BOSS.  I am the owner and the glue that holds this ship together.   I wear many hats at BOSS but I am generally the first person you will meet and talk to and will be with you through the whole process.  From social media and web marketing, Web Design and Development, branding, training, SEO, reputation management, I pretty much have my hands in it all.   My specialty is WordPress development, themes and designs and building online marketing strategies.
AD in Communications, BA in Journalism with a double minor in Photojournalism and Technical Communications.   Published writer and photographer. Social Media Enthusiast.  (don't call me Guru) Dog and strange cat lover.  Board member, Kailua Chamber of Commerce and chair of the e-commerce committee.   Professional dancer in my bedroom.  Always right, and sometimes funny.

MEET my MINIONS
At one time it was just me and my dog and my computer.  But a lot of hard work and good intentions has made BOSS grow and I now have a great team behind me.  They are known to work at night, sometimes coming out to feast under the full moon.  But mainly they stay indoors, working tirelessly.  They live, breathe and love working for me.  When they sleep, the sleep upside down, but always with one eye open and on the job.
Jo Dhillon – WordPress Developer, Programmer
Jo has a masters in Computer Application.  She has done just about everything from software design to SEO.  Jo has a 'Never say die' approach on life and projects.  She has developed many products in PHP/Mysql/JavaScript/Ajax/Jquery/CSS/HTML.   Lately she has become quite skilled at Adobe Photoshop and SEO/SEM techniques…it is just another feather in her hat!
Angela Hetrick – WordPress Developer, Programmer
Angela has over a decade's worth of experience in web development, programming and web 2.0 graphic design.  She is proficient in HTML, CSS, CMS Systems, MY-SQL, SEO, and Web Usability.   She was once a Joomla Developer but we don't hold that against her because she saw the light and is now kicking butt on WordPress, developing themes and plugins from concept to completion.
Angela believes that, "I have a passion for seeing businesses benefit from something I create.  It makes me happy and inspires me to give 150%."
Ryan Mae Sweeney – Director of Sales and Marketing
Ryan Mae is a proud product of the schools in Hawaii, having attended both Iolani School and University of Hawaii.  With a background in retail management and six years in marketing and advertising she has a unique perspective on how marketing works to support business in the trenches.  "I enjoy helping inspired businesses grow."   Clients can  attest to Ryan Mae's passion for what she does and her willingness to do whatever it takes to get the job done.   Some of the most exciting projects have included: Hawaii Tourism Authority's Workforce Development piece, Tim Tam Hawaii product launch, and working with clients like Royal Hawaiian Heritage Jewelry on cross promotions.
She believes that,  "Interactive media can absolutely be scary and overwhelming, but creating and implementing a strategy that works hand and hand with your marketing and brand are key to creating a powerful connection with your prospective customers."  Remaining relevant is something that Jackson INK can bring to your company through social media.
Maleko McDonnell – Online Marketing Consultant and Ad Network Strategist
Maleko is an online marketing consultant specializing in ad network strategy, publisher relationship development, and business promotional development.
Maleko is the founder of HNLnow.com an online Event Marketing company that has helped thousands of local businesses promote events and build relationships with publishers and media outlets in Hawaii.
Maleko sets up, manages and monitors campaigns from scratch from Google AdWords, Facebook, Google Adsense and other popular platforms.
He also specializes in marketing and promotions of events.
Leslie Shimizu – Owner/Business Manager
Leslie is an entrepreneur with 13 years of successful business and not-for-profit development experience. Her career in business began after graduating with a BA in Industrial/Organizational Psychology at Western Michigan University in Kalamazoo, MI. Currently Leslie is co-owner of Tradewind Tours of Hawaii, LLC, a multilingual tour company providing cultural tours around the Hawaiian Islands. The company was created in November 2007 and in April 2009 is expanding in its services.
Her role at BOSS is Business Structuring, Project Management, Financial Management, Software Systems integration, Human Resources and Staff Training.
SPECIAL TO BOSS
We are excited to be working with some amazing people on some upcoming projects including workshops, non profit ventures, and various panels related to Security, Cyber Crime, Reputation Management, and much more.  Stay tuned for the news!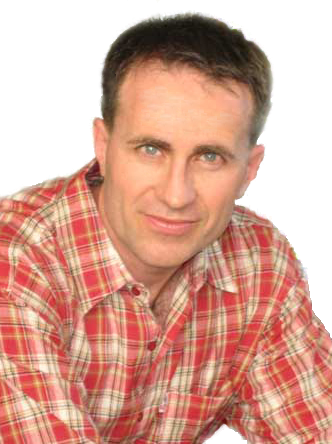 Michael Roberts is a thought leader in the areas of internet anonymity, abuse of electronic free speech and industry regulation to protect victims of cyber bullies and defamation. Some media personalities have described him as the "Internet Bounty Hunter", one described him as the "Aussie missionary of common sense to the Internet"
He is a Case Analyst, Digital Forensics Analyst, Libel Litigation Support Consultant and entrepreneur. Michael founded, an international I.T. security organization that has consulted for, or trained thousands of personnel from many of the world's defense forces, intelligence agencies, governments, financial institutions, NGOs and almost any industry imaginable. As a result of his first-hand experience with a malicious, relentless, libelous online antagonist he sold the training business and turned his passion and focus to helping other victims through the anguish and frustration of such an assault. His team is breaking new ground in direct methods of addressing the attacks as well as seeking congressional and judicial reform to protect the innocent victims of the malicious, illegal and unprotected abuse of free speech on the Internet.
Shane MacDougall has had a varied life. He has been a television writer, award winning film director/producer, and a stand-up comedian. Oh yes, he also happens to be one of the top hackers in the world. In the 90′s he wrote for several children's TV series and Canadian comedy shows, and ran one of Canada's most famous independent stand-up shows, "The Dark Show" at the famed Rivoli club in Toronto (home of Kids In The Hall). He then went on to write, produce, and direct the feature length documentary, "Wiener Takes All", an award-winning film about the world of competitive wiener dogs. He is currently at work on his latest project, a feature length film titled "AHoles: A Scientific Study of Jerks", which attemptsto answer the age old question:
are jerks born or made (nurture or nature).