Late one night, I was creating some Facebook graphics for  website and was trying to come up with something more original to go along with Hawaii theme.  I had been staring at the Facebook LIKE graphic for too long and decided it needed an overhaul.  That is when it came to me and SHAKA the NEW LIKE, was born!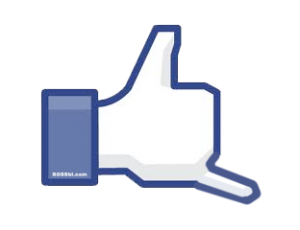 Within hours I shared it on my personal Facebook page and pinned it.  DJ Maleko from Clear Channel's Star 101.9 asked if he could share it.  It was put on the Clear Channel site and Facebook page.  Within days it had over 7000 likes on Island 98.5.  It was being repinned like crazy and was starting to show up on hundreds of local websites and blogs.  Within a week, it was reported in Seattle, Colorado, Texas and Florida!
Needless to say, it was a surprise but also a great example of the power of the internet which forever amazes me.  We are in the process of making t-shirts that will be available for sale at the Kailua Visitors Center by the Chamber of Commerce so if you want one be sure to inquire, hopefully they will be ready in August.
**You are free to share this graphic for fun and non commercial use as long as the identifier (the small bosshi.com on the sleeve) is left intact.  This graphic is property of BOSS Hawaii LLC and if you would like to use it for any other purposes, you must contact us.  Thanks!